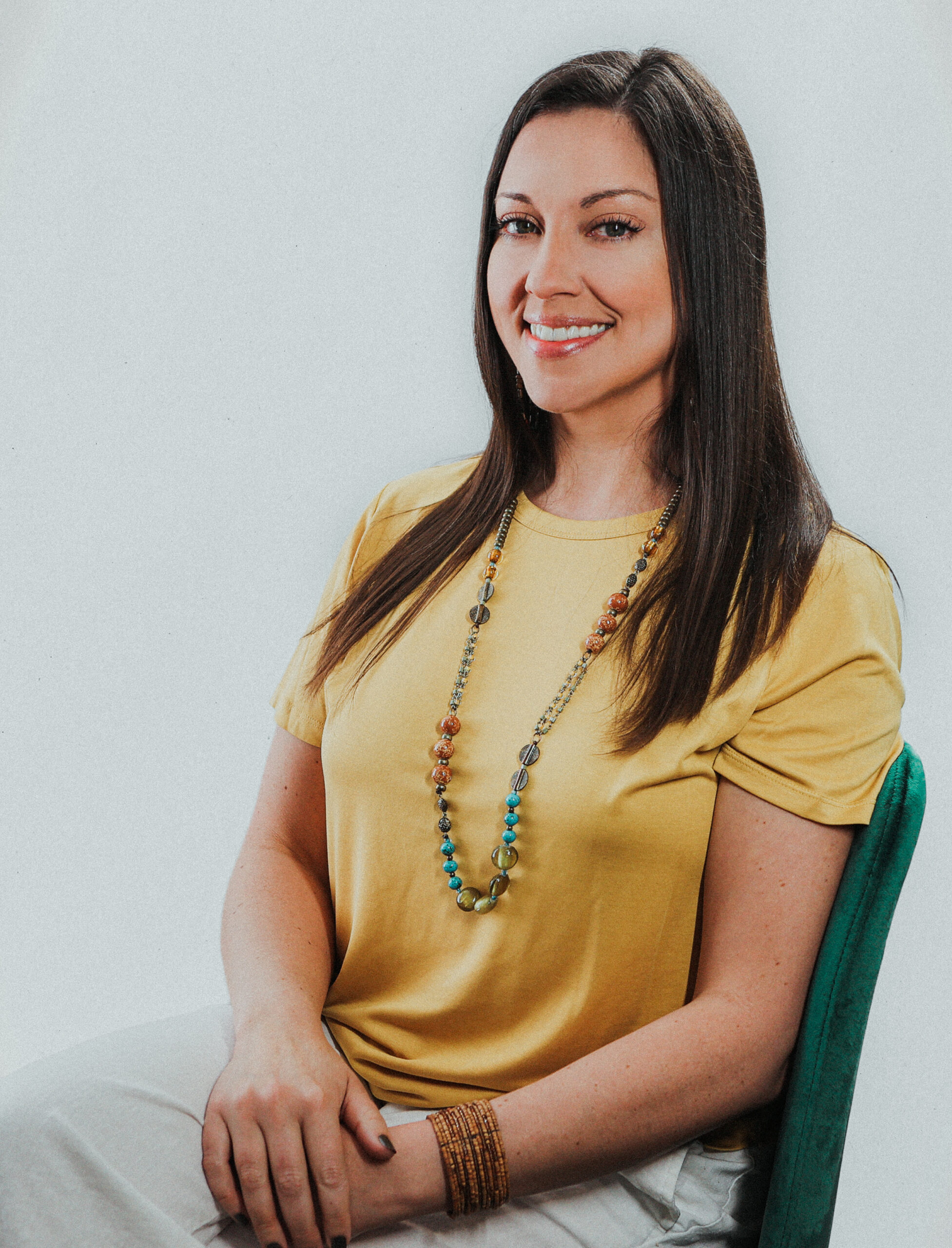 Everyone has a story
to tell.
Angela believes her life experiences have shown her that everyone has a story to tell and burdens they carry, but not everyone has a safe space to sort through all of the pieces. Her hope is to offer that safe space for individuals, to help them find healing and hope as they journey towards self-actualization.
She specializes in working with Adults, Adolescents, Kiddos, Anxiety, Depression, Trauma and Stress Related Disorders, LGBTQ+, Perinatal Mood Disorders, Grief and Loss, Military and other Cross-Cultural Experiences.
Angela holds a Masters Degree in Clinical Mental Health Counseling from Youngstown State University and is a member of the American Counseling Association, Chi Sigma Iota Counseling Academic and Professional Honor Society International.
When asked what she's awesome at helping clients with, Angela replied, "Sitting in the messiness of life with people of all ages and walks of life, from a place of non judgment and empathy. Afterall, we're all messy, aren't we?!"
"I'm not from Ohio, originally – I was born and raised in Boston, then married a Scottish man and became nomadic, moving around a bit. We have 4 teenage kids and have had the amazing privilege of traveling to lots of countries, living abroad for 5 years, collecting life experiences and expanding my world view."

Instagram
Facebook
LinkedIn