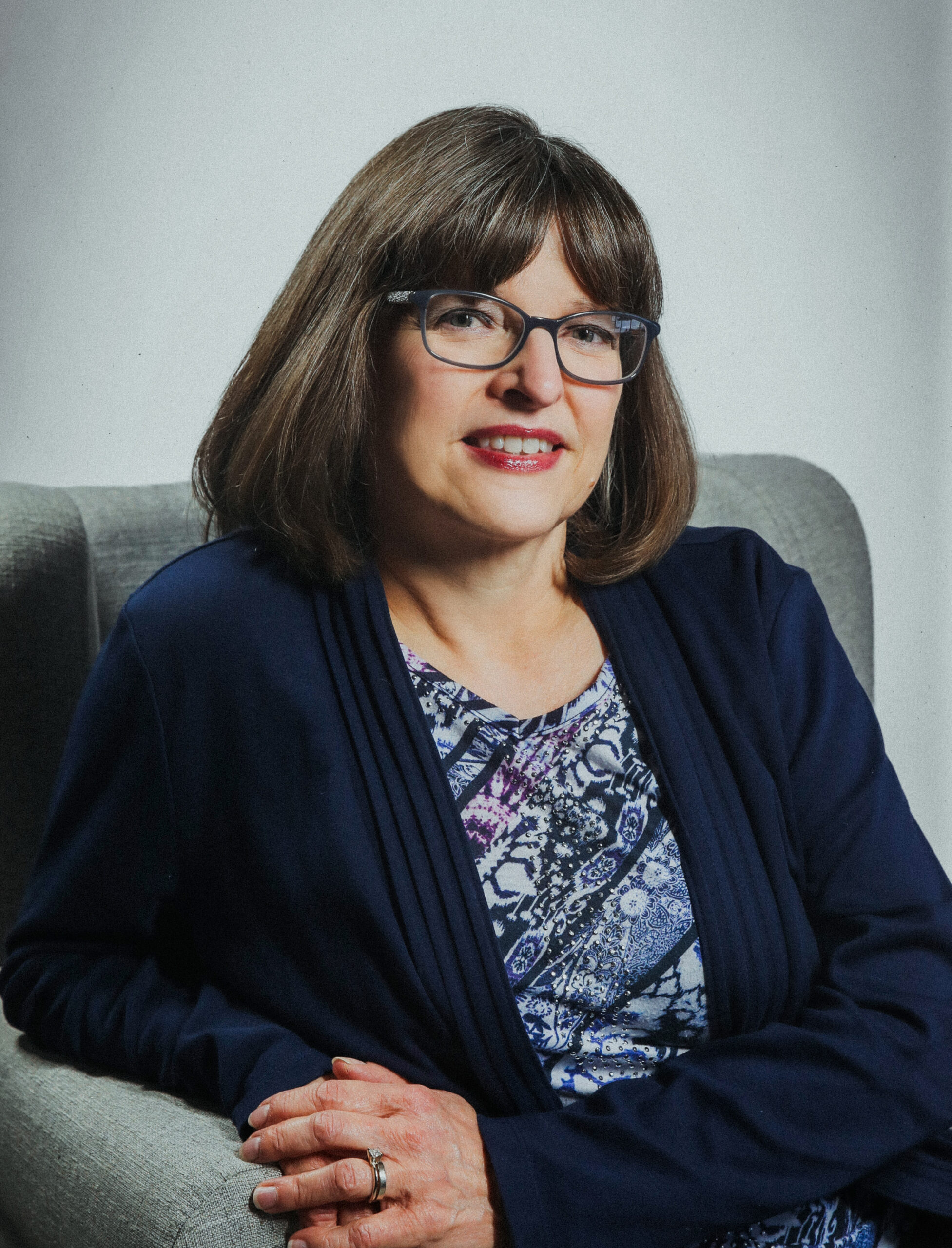 Growth can be challenging,
yet rewarding.
Kathy Sodergren, LPCC-S, LSW, LPC

Kathy believes counseling is a process of discovery and growth which can be both challenging and rewarding. Along the way people can learn how life events, past and present, may impact their overall functioning including the formation of their beliefs and values. By examining and reframing thinking patterns, it is possible to change our emotional outlook and gain insight in regard to modifying our behavioral choices. Learning more effective coping skills can instill a sense of hope for the present and future.
She specializes in Anxiety, Mood Disorders, Stress Management, Grief/Loss, Trauma/PTSD, LGBTQ, ADHD, Child/Adolescent Parenting Issues, and Anger Management.
She holds a Master's Degree in Education/Community Counseling and a Bachelor of Arts Degree in Psychology from Youngstown State University. Kathy is also a member of the Ohio Counseling Association.
When asked what she's awesome at, Kathy replied, "I love being able to establish a rapport with the wide array of people I come in contact with. It's vital to connect on an empathic level to fully understand what a person's soul has experienced. I've been told I'm easy to talk with and I truly enjoy creating a safe and comfortable counseling environment. I consider it a privilege to earn a person's trust and become a part of their journey in life."
"I am an animal lover and have spent several years volunteering at shelters. All of our pets are rescues and are an integral part of our family. I find peace and tranquility in nature – in particular – sunsets and water, I love to hike. I can easily lose myself in music and I play the trumpet."

Instagram
Facebook
LinkedIn