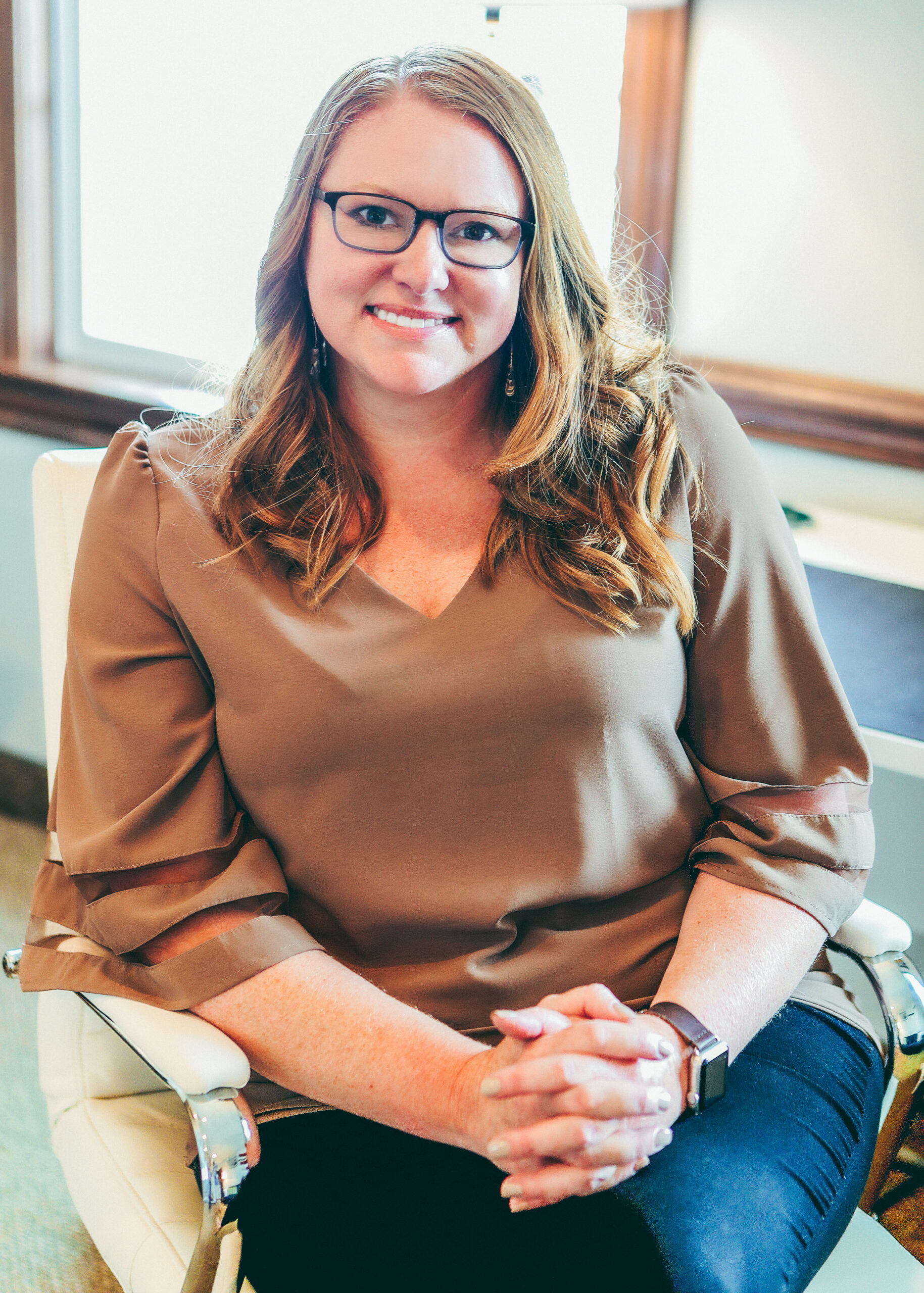 Begin to live your life
in present tense.
Jessica Oates, LPCC-S, PMH-C

Jessica believes everyone has a story … a history about what makes them who they are today, and she makes a diligent effort to explore these experiences with every person she sees. Oftentimes, clients start counseling in a state of distress, and with counseling fidelity and quality care, things improve. It is at this point in which the true beauty of counseling begins. She presents each client with an opportunity to take a deeper dive into their patterns, their histories, the development of their value and belief systems, and begin to live their life in present tense. It's a transformative process where clients leave with deeper understanding and love for themselves.
She specializes in Perinatal Mood Disorders, Complex Trauma, Anxiety, Mood Disorders, Family and Couples Counseling and Behavioral Concerns.
Jessica holds a Master's Degree in Clinical Counseling from Youngstown State University and a Bachelor's Degree in Psychology. She is a Postpartum Support International Certified Provider, American Counseling Association Member, Ohio Counseling Association Member, Columbiana County Mental Health and Recovery Services Board Member, Kent State University Behavioral Health Advisory Committee Member and a Nurtured Health Approach Provider.
When asked what she's awesome at, Jessica replied, "I created this practice to do counseling differently – to provide a calm space for clients to do their best work with a strong focus on a holistic approach to wellness. To provide a private practice experience to everyone regardless of socioeconomic status. And finally, to provide an avenue for our clinicians to get back to their "why" of entering the counseling profession and find joy in their work. I love meeting clients on their journey through awareness and change, but I equally love helping new counselors learn about themselves and be on a journey of awareness and change. I speak up. I speak out. I work hard to do things differently."
"I find joy in words and have been reading and writing since I could. I find peace near any river or creek in the woods. If I see a little goat, I must pick it up. Being a role model of strength and vulnerability for my son is how I believe I can best change the world."

Instagram
Facebook
LinkedIn