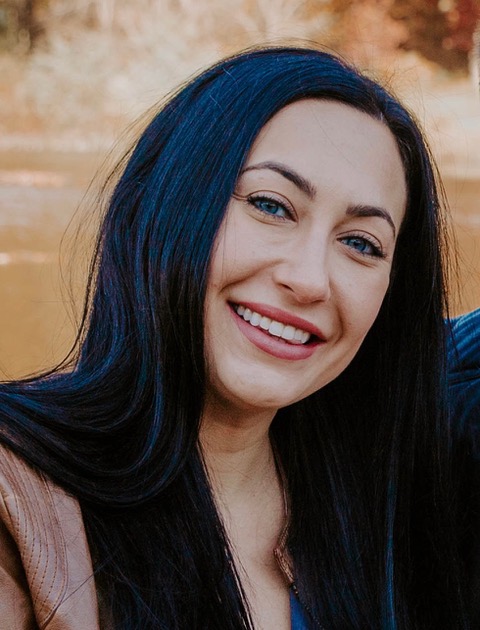 All people have the ability to improve their quality of life and flourish.
Chelsey Zoldan-Calhoun, Ph.D., LPCC-S

Chelsey believes that all people, regardless of their traumatic experiences and symptoms, have the ability to improve their quality of life and flourish. Her approach focuses on meeting clients where they are at in their journeys, coming alongside them for support, and helping them to achieve their goals.
She feels that the client is always the expert on themselves and should be empowered through the therapeutic process to make lasting change. Chelsey often compares counseling to driving in a car. The client is in the driver's seat, in control and ultimately navigating where to go, while the counselor is in the passenger seat, helping navigate, but still there for support regardless of whether the driver takes their directions or not.
She believes in demystifying the counseling process through education, and empowering clients to take ownership of their recovery journeys. Her approach attends to meeting basic needs first, such as establishing physical and emotional safety, before moving on to higher order goals. Chelsey also believes in the importance of collaboration with other professionals to meet clients' needs and provide a comprehensive approach to care.
Chelsey specializes in the treatment of adults presenting with PTSD, trauma-related issues, and substance use disorders. She is a Certified EMDR Therapist, and has a special interest in working with military, veterans, and emergency first responders. She has experience providing and supervising counseling services in university and community-based mental health and addiction counseling centers across northeastern Ohio.
Chelsey earned a Ph.D. in Counselor Education and Supervision from the University of Akron, and an M.S.Ed. in Clinical Mental Health Counseling and B.A. in Psychology from Youngstown State University. Chelsey is a member of the editorial board of the academic journal The Professional Counselor, and has served on boards for the American Counseling Association, Ohio Counseling Association, and Association for Humanistic Counseling. She is also a member of the Mahoning County Mental Health & Recovery Board.
When asked what she's awesome at helping clients with, Chelsey replied, "I'm awesome at working from a holistic and wellness-based lens, collaborating with professionals from multiple different disciplines to provide clients with comprehensive care."
Chelsey is also an Adjunct Professor in the Master of Arts in Counselling Psychology Program for Canadian-based Yorkville University. When she is not engaged in clinical work or teaching, she is usually spending time with her family, including walking the local parks with her dog.

Instagram
Facebook
LinkedIn